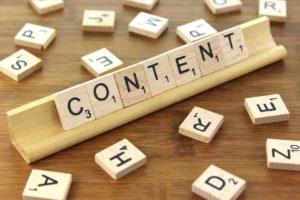 Content marketing: it's eye-catching, it informs, It promotes engagement with your brand, it drives sales,but is it worth it  for startups? For small businesses content marketing also seems expensive, time-consuming and requires more resources than the average small business or startup can employ in-house. Is content marketing just for big corporations?
TRIM TO MEET YOUR BUDGET
For small businesses and starups content marketing doesn't have to be too expensive, it doesn't have to be time consuming.  Content marketing program is scalable.
Strategy starts with one thing: ​keyword search​. A keyword search is worth investing in – but – companies like Google and Moz (Moz gives you a number of keywords for free before charging you per search) offer free keyword search tools.
Once you have your keywords you can start applying them to your existing social media campaigns. You can apply them to your website and blogs. In addition, you can use them for social listening.
SOCIAL MONITORING
Social monitoring doesn't cost you anything. Take your keywords and put them into Google, Twitter, Facebook, IG (whichever platform works best for your business) and read what people are saying.
Social monitoring will give you insights into what people in your market think. It will also present ways to engage with existing customers and potential customers. And, possibly most importantly for small businesses: it doesn't cost a thing.
AN INVITATION
There are lots of ways that small businesses and startups can take advantage of content marketing to drive engagement and sales in a cost-effective and time-efficient way.
Along with Content Innovo's Business Development Director,​ Dan Brennan​, I will be presenting why content marketing is essential for small businesses and further ideas for small businesses to employ in their content marketing programs. In partnership with the ​INNOVATION FACTORY please join us on Wednesday, December 9th at 9 am for ​TYING CONTENT MARKETING TO THE SALES FUNNEL​.
You can reserve your complimentary spot by clicking here: ​COMPLIMENTARY TICKET