The Month Ahead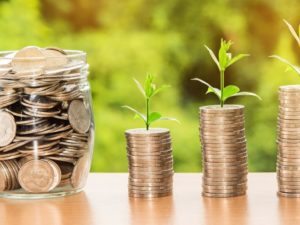 Last week, I set the stage for Content Innovo's campaign to support Financial Literacy Month. This November, Canada celebrates the 10th anniversary of Financial Literacy Month.
There has seldom been a more important time to discuss financial literacy, as the global pandemic has forced people to take greater control of their financial lives.
THE STATE OF FINANCIAL LITERACY IN CANADA
I want to set the stage for the month ahead by assessing how well Canadians understand finance, investing and day-to-day banking.
According to an Organisation for Economic Co-operation and Development (OECD) Survey measuring Financial Literacy and Financial Inclusion, Canada ranks 3rd out of 29 countries surveyed. Only France and Finland scored higher.
But, comparing as vast and as diverse a country as Canada to other nations doesn't tell the whole story. Overall, Canadians score high on their understanding of finance and investing but how do newcomers to the country fair? What about the working poor and marginalized communities? Is there a gender gap that needs to be addressed?
Luckily, the Canadian Centre for Financial Literacy (CCFL) has been looking at the problem and trying to develop a clear picture of what Canada needs to do to teach financial literacy to those groups that are underserved and most in need.
WHAT THEY'VE LEARNED
Since 2004, the CCFL has been researching the following question: Does financial intervention have a positive effect on Canada's poor and marginalized citizens? You can read the full findings in this report.
According to the report, Canada has a large professional financial advisor community. Unfortunately, Canada's poor and vulnerable communities often can't afford to access these services and in many cases, the advice given isn't appropriate for their circumstances. Therefore, there is a gap in access to financial education, as well as access to financial services.
The report further states that not enough evidence has been collected to prove that early education works, but the signs are positive. Most of the evidence provided for the report was anecdotal, so more research is required.
The thing that most struck me about the report is that there is growing evidence that the problem is not access to financial literacy, but the delivery system for those resources. In fact, the way we introduce financial literacy to impoverished and marginalized Canadians is part of the problem.
For the delivery system to change, the Canadian government needs to hear from all Canadians. And now, you can have your say. The Canadian government is conducting a financial literacy survey, and you can give your opinion on how Canada teaches financial literacy to future generations by clicking here.
Please follow us on social media this month as we highlight financial literacy resources for all Canadians.
https://twitter.com/ContentInnovo