What makes good content? We believe the best content is unique, relevant and insightful, builds trust and is designed to engage a specific audience. We're passionate about translating your singular view into impactful, entertaining storytelling and design, and we work with you to craft robust content marketing strategy and deploy potent thought leadership that will inspire the people who matter most to you.
of content marketers say they can't produce content consistently
(Source: optinmonster.com)
Develop, Polish and Deploy Your Brand Voice
87% of B2B marketers say they've used content over the last year to successfully increase brand awareness. We collaborate with you to create relevant, appealing and on-brand content across a range of media, channels and platforms. Our global team leverages exceptional thought leadership and storytelling skills to produce dynamic content that's consistent with your style, appealing to your audience and aligned with your business goals.
01 Traditional Storytelling
Blogs, articles & thought leadership
Good content must provide useful information while building relationships and trust. That's where our deep bench of storytellers comes in. Our experienced team of writers have extensive knowledge of diverse sectors and geographies, allowing us to take a well-informed and creative approach to business writing, leveraging fresh branded content to engage and empower your target audience.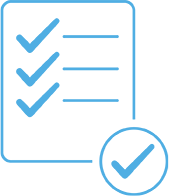 Whether you're looking for copy, line, critical and/or developmental editing, we've got you covered. With our 360-degree expertise, CI's deep-dive editing helps your branded content shine.
White papers, research & analysis
We tie primary market research — CAWI- and CATI-based surveys and sentiment analysis — and secondary, data-science-led research, to powerful report writing and content creation, to help you build influential content campaigns and dynamic content for marketing.
02 Digital Storytelling
03 Events, Marketing & PR
What's your next project?
Define Your Vision and Empower Action
Successful companies are nearly 40% more likely to have a documented content marketing strategy and 30% more likely than others to have an editorial calendar in place. Truly disruptive businesses require a meticulous approach to materials and processes. We can help you to develop and codify your approach to content marketing, with best practice tools and strategies to strengthen your market position, engage your audience
and reach your business goals.
01 Road Map
Content audit & gap analysis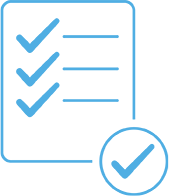 What content can we help you make better use of? What are you lacking? We get granular in our content audits, defining current content organization, ensuring content is aligned to specific audiences, and defining content strengths and weaknesses. A content audit gives you a basis to invest in improving your existing inventory and nimbly close gaps.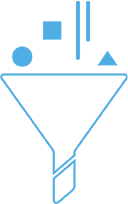 We evaluate your key direct and non-direct competitors, their content market positioning and audiences and the types of content they're producing by channel, style and voice. This is a key stop on your road map to content marketing success.

We utilize social listening — monitoring social media channels for mentions of your brand, competitors, product and more — competitive analysis and stakeholder interviews to generate a clear picture of your current content market position.
02 Content Strategy Fundamentals
03 Program Planning and Roll Out
Check out how we've helped other companies evolve and share their stories.
Give User Experience a Boost With Design Thinking
Multimedia content is essential: It increases conversion rate and dramatically improves audience retention. We specialize in crafting unforgettable
video, audio and graphic design that is tailored to your audience and your business goals, and we collaborate with you throughout the process
for the perfect balance of digestible yet thought-provoking content. The result? Fascinating storytelling, artfully presented and centred on business
objectives, design thinking and user experience.
01 Video & Audio Production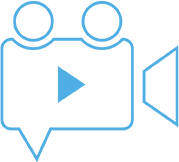 We delight in making B2B info more compelling by delivering your message clearly and concisely. We showcase the passion in every project, ensuring your demo videos, executive interviews, webinars, case studies, etc. speak directly to your viewer to uplift and inspire.
Audio production & podcasts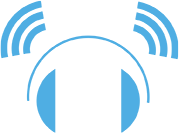 Listener engagement is higher for podcasts than most other media. CI provides all facets of podcast production and editing for audio platforms, enabling organizations to extend their market reach and influence their audience.
We turn traditional content (written, data, infographics, audio) into videos for use on social channels and elsewhere, helping you leverage existing content with the impact of video to amplify your message.
02 Design
Meet our global team of specialists.
Generate Accurate, Valuable Information that Inspires
Our team can sample, analyze and mobilize quantitative and/or qualitative data tailored to your particular project and audience.
We marry our bespoke, primary and secondary market research with a full suite of content creation services to make your data work for you.
01 Research Tools
We have strong capability in original quantitative and qualitative inquiry, including CATI- and CAWI- based surveys. We produce agile and comprehensive research, from ideation and questionnaire development to final results, ultimately providing you with a highly actionable, user-friendly connected toolbox.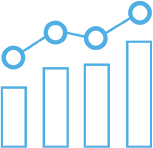 When your business objectives call for agile, purpose-driven information, CI's team has the data-science-based resources to produce targeted, reliable, penetrating research and white papers based on secondary sources.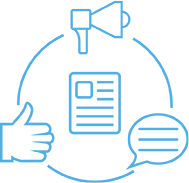 We provide agile design thinking and content
development support throughout your entire campaign.
From long- and short-form reports and white papers to drip campaigns, infographics to slide decks for sales and marketing dissemination, along with C-Suite and business units leads, CI's comprehensive services integrate world-class research, writing and design.

It is always a pleasure to work with the team at Content Innovo. They have a deep understanding of niche financial topics and take a flexible, creative approach to meet a range of content types and objectives. They consistently deliver content that our clients love.
Jon Brubaker, Director, Cognito Media